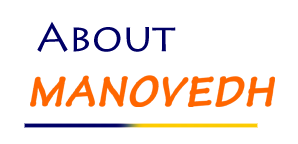 Manovedh Wellness Center is a counselling and wellness Center located at Thane, India. It provides comprehensive counselling services.
We at Manovedh Wellness Center have best counsellors to help you to deal with issues regarding psychological wellness and not only with mental disorders At Manovedh Wellness Center, we see counselling as growth experience for the client as well as the counselor.
We strongly believe that every individual is capable to resolve issues and grow. The needed conducive environment is provided by employing the skills and techniques of counselling.

Book for Consultation
Book for Consultation
We are interested in developing a collaborative relationship with you in which we try to decide together what kind of treatment would be best for you. However, not everyone will be referred for continuing therapy at the clinic. We make decisions on what we believe will be best for the client.

Location:
5th Floor, Raunak Arcade, Wing B, Gokhale Road, Naupada, Thane (W)

Call Us:
+91 22 25301330

Mail Us: